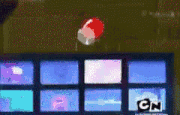 WARNING: SPOILER ALERT! PLEASE REMAIN CALM!
REPEAT, PLEASE REMAIN CALM!
This article contains plot details about an episode.
The HCCBDD is the fourth episode of season 2 and was paired with The Mother of all Evils.
Ghastly invents The HCCBDD, a device that she says will give Hector Con Carne ultimate power. However, she declines to reveal the device to Con Carne until the next day. As Con Carne heads out for the day to get ice cream and Ghastly spends the day home alone, Estroy catches word of the HCCBDD and endures a slumber party with Ghastly in order to get his hands on it.
TBA
Chatacters
Edit
Major Characters
Edit
Minor Characters
Edit
Ad blocker interference detected!
Wikia is a free-to-use site that makes money from advertising. We have a modified experience for viewers using ad blockers

Wikia is not accessible if you've made further modifications. Remove the custom ad blocker rule(s) and the page will load as expected.